Most Americans still believe that homeownership is desirable. Rising interest rates, student loan debt and difficulty saving money for the down payment, however, still remain very high hurdles to owning a home.
Fannie Mae and Freddie Mac, the two largest purchasers of mortgage pools in the country, have both allowed lenders to offer mortgages with only 3 percent down for some time now. That's been a very useful tool in helping first-time home buyers get into homes; only VA and USDA loans allow for a lower down payment.
What Lenders Will Do to Get Your Business: Down Payment Assistance
Then, last year, something interesting happened. As loan volume started to decline, lenders thought up some creative ways to attract new customers. For this to make sense, you must understand that you are a very valuable asset to a lender. Sure, a lender makes money by writing a loan for you, but he or she makes money in so many other ways, too. Lenders (like almost any other business) have marketing partnerships with other companies that might also consider you a valuable client. By offering you ancillary products and services, or simply by selling your name to other companies, lenders can earn money from your business relationship beyond the mortgage.
History tells us that borrowers with less "skin in the game" have a much higher likelihood of defaulting on their mortgages or even losing their homes to foreclosure.
So, back to the creative ways: Some lenders last year decided to offer buyers money toward their down payments — 2 percent of the purchase price of their homes. This was literally a gift — no strings attached and no extra cost. That gift represented most of the net profit the lender would make on a loan, so clearly, he or she wanted and needed the customer. Then trouble struck: Fannie and Freddie realized that this meant that, rather than a 3 percent down payment, buyers were really only coming up with 1 percent. History tells us that borrowers with less "skin in the game" have a much higher likelihood of defaulting on their mortgages or even losing their homes to foreclosure. That thought made these housing finance leaders, the ultimate purchasers for home loans, nervous, and they put a stop to the practice.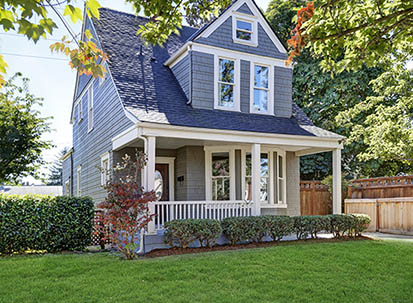 Find Your Home on RealEstate.com
Everyone admitted, however, that the intention behind the idea was pretty good. So Fannie, Freddie and many of the major lenders put their heads together to come up with a better way; and they have.
Version 2.0: Closing Cost Assistance
You must still come up with your down payment. (Although it can come in the form of a gift from immediate family.) However, lenders can once again provide a gift of 2 percent of the purchase price, provided it is used to pay closing costs, and not for the down payment.
If you add up the line-item closing costs, they rarely add up to 2 percent, however. So where does the money go?
The excess can only go to points, and so be used to buy down your interest rate, and thus lower your mortgage payment.
Let's do a quick example. Assume that we have a $250,000 purchase with 3 percent down, and that the interest rate today for your circumstances will be 4.500 percent at zero points. We'll also assume that half of the gift goes to line-item charges in escrow, such as appraisal, underwriting, escrow, title, etc., and that the remaining half of the gift will buy down your interest rate by 0.250 percent. (It varies, but that's a pretty good representative assumption.) How much will you save?
| | | |
| --- | --- | --- |
| | Without Gift | With Gift |
| Purchase Price: | $250,000 | $250,000 |
| 3 Percent Down Payment: | $7,500 | $7,500 |
| Loan Amount: | $242,500 | $242,500 |
| Interest Rate: | 4.5 percent* | 4.250 percent** |
| Monthly Payment: | $1,228.81 | $1,192.95 |
| Closing Costs: (Sample) | $2,500 | $-0- |
You'll not only save about $2,500 in your line-item closing costs, but $35.76 per month, which in five years adds up to another $2,145.46 that you can use any way you like, even to spruce up your new home.
This is not just a sleight-of-hand accounting trick. It reduces your cost to get into a home, and ensures that the savings are used to reduce your monthly payment, too, to make it easier to make the payment. In other words, by restricting how the credit can be used, Fannie and Freddie have figured out how to let lenders buy your loyalty as a customer, and make it less likely, rather than more likely, that you will default on the loan.
That's a win-win in my book.
* ** Rates shown are for informational purposes only. Visit Zillow.com to get a more accurate estimate based on your specific financial situation.