For a brief, shining moment in time you could buy a home with only 1 percent down, and still get a conforming mortgage, the type of mortgage with the best interest rates. Don't panic! You can still buy a home with a very low down payment, but after November 1, 2017, you will be required to put down a little more than 1 percent of the purchase price from "qualified" funds. (More on that in a moment)
How This All Started
In 2014, government-sponsored entities Fannie Mae and Freddie Mac — the nation's largest buyers of residential mortgages — reduced their minimum down payment requirements from 5 to 3 percent on loans that were sold to them. This allowed lenders to offer the best possible interest rates even on very low down payment transactions, which opened up homeownership to millions more families.
Freddie Mac has decided that 1 percent down isn't enough of an incentive to prevent home buyers from walking away should their finances take a turn for the worse.
Some lenders saw an interesting opportunity, and went one step further. They began to offer a gift of 2 percent of the purchase price to home buyers, so that buyers only had to have 1 percent down. (One national lender went so far as 0 percent down for low-income buyers, or those in designated low-income census tracts.)
What's In It for the Lender?
Was this a scam? No. Why would they just give you money? Here's the 411: Once a lender has your loan, it has an opportunity to sell you more products and services, and when you need financing in the future, it gets to be first in line to earn your business.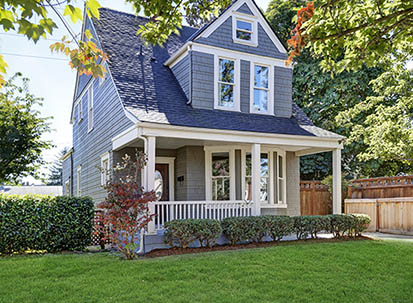 Find Your Home on RealEstate.com
That 2 percent gift is an investment to acquire you as a customer. Don't get it twisted: You are valuable to lenders!
Why Pull the Plug if This is a Win-Win?
The default rate for conforming loans has been extraordinarily low in the last few years because Fannie Mae and Freddie Mac pride themselves on making loans to as many people as possible, while also making smart lending decisions. One thing that has made the programs so successful is that buyers have to have a little skin in the game. When they put their own money at risk, it turns out that they are much less likely to walk away from the home if times get tough.
Freddie Mac, to whom all the sub-3 percent down payment options were being sold, has decided that 1 percent down isn't enough of an incentive to prevent home buyers from walking away should their finances take a turn for the worse.
Don't Curl Up in a Ball Just Yet
All is not lost. You can still receive a monetary gift from qualified donors, just not from anyone with an interest in the transaction (seller, real estate agents, lender, etc.). Also, if you have 3 percent of the purchase price from qualified funds, then anyone can provide a gift to help with closing costs. This gift can come from sellers, real estate agents or your lender.
Plus, this new guideline goes into effect after November 1, 2017, so there is a short window where lenders may still offer it, if they choose.
For those who can't come up with the 3 percent down payment using qualified funds, you can still look into VA or USDA loans (which require zero down) or find a friend or relative who wants to contribute to your down payment in exchange for a share in the equity appreciation. There are even companies now that specialize in this service. You can find these companies online, but you should have an attorney review any agreement you make with an equity-sharing company to make sure you understand the risks and terms.
There Might Just Be a Silver Lining Here
This down payment change could be the incentive you need to clean up your credit, sell the Harley, tighten your belt and squirrel away more money for your down payment, or start shopping for more affordable homes.