If you've ever applied for a car loan, you know that it takes a few minutes — at most — to get approved. A home loan, on the other hand, take days or even weeks. But that is changing because of an initiative called "Day 1 Certainty" by Fannie Mae.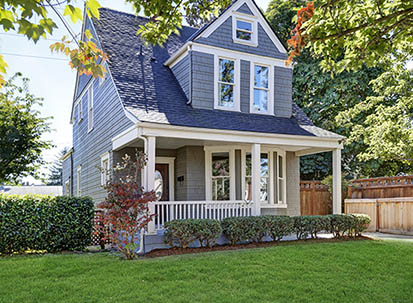 Find Your Home on RealEstate.com
To understand this change, we need a little background first. To approve a home loan, a lender must check and verify the three legs of the qualifying stool: income, credit and assets. That's always been the case and it isn't any different than a car loan.
So What's the Difference?
Car loans are made by banks or credit unions from the money on deposit at the bank, and then held and serviced by the bank. The bank loans you the money, collects the payments, puts the money back in the bank and lends it to someone else.
Not so with almost all mortgages. The lender makes the loan from a line of credit and sells the loan for a profit to an investor, most often Fannie Mae or Freddie Mac. The lender services the loan — it collects money from you and sends it on to the investor – but no longer owns the loan.
Here is where the process gets complicated. When an investor buys a loan from a lender, the lender must represent and warrant that it has thoroughly investigated and confirmed that all of the information in the application is true: your income, assets, credit and the value of the home are exactly as represented in the loan file, and documented in a reliable, verifiable way.
If lenders can process and package loans at a lower cost and with less risk, it makes sense that that cost savings will at some point be passed on to you, the consumer.
Why Everything is Harder Now
After the financial crisis, investors audited loans much more closely. Since 2008, it has been common practice for investors to force the lender to buy back loans that don't meet their documentation quality standards. After all, the lender represented and warranted that the loan had been investigated and documented properly.
But lenders aren't in the business of keeping loans; they only make them and sell them. If they have to buy a loan back, they have to re-sell it, and now that the loan can't be sold to Fannie Mae or Freddie Mac, it has to be sold on the "scratch and dent" market (yes, that's actually a thing) at a substantial loss.
So, lenders have had to thoroughly investigate what you represent on your application. Until now.
Technology Promises Faster Approvals and Closings
In October 2016, Fannie Mae announced its Day 1 Certainty program, which allows lenders to avoid the representations and warrants on certain files by using available technology to instantly approve borrowers. How does it work?
The lender (any lender, even a broker) enters your information into Fannie Mae's Day 1 Certainty system. The system:
Pulls your credit instantly (that has been possible for many years)
Checks your bank balances and transaction history instantly through your banks
Checks your employment status and income through third-party vendors that contract with major employers
Verifies your income through the IRS using third-party instant verification services
Validates the value of the home you are buying via an automated valuation system
This all happens within minutes, and your loan is approved with no conditions. In theory, the lender could prepare disclosures and loan documents and close your loan within a few days.
For Non-Vanilla Loans, This Won't Work Yet
Right now, this system works for only a small portion of loans. For almost everyone, the credit and bank account validation can happen quickly, but the other items might cause hiccups.
Not all employers use third-party employment verification companies. (In fact, most don't.) Instant IRS verification won't work if you have a fraud alert put in place, and not all properties are easily valued by an automated system. Finally, only loans sold to Fannie Mae and Freddie Mac currently can be processed this way. "Jumbo" and other non-conforming loans will still have to be processed traditionally.
As time goes on, more and more loans will be processed this way, as the system cuts processing and underwriting time dramatically and eliminates situations in which lenders have to buy back loans.
If lenders can process and package loans at a lower cost and with less risk, it makes sense that that cost savings will at some point be passed on to you, the consumer.
You won't be able to get an approval for a home loan as quickly or efficiently as you do for a car loan anytime soon, and it may never get quite that easy. But imagine walking into your local mortgage lender's office and walking out two hours later with a solid pre-approval at a lower cost.
Coming soon to a lender near you!