A jar containing the ghost of George Harrison, a porta-potty, expired cans of shortening and an empty iPad box for $20: These are just some of the items available to purchase from owners on Craigslist. There is no question that is has become the king of classified advertisement websites. Despite the fact that it is probably one of the most unattractive sites on the Internet, Craigslist attracts a huge number of users across the United States.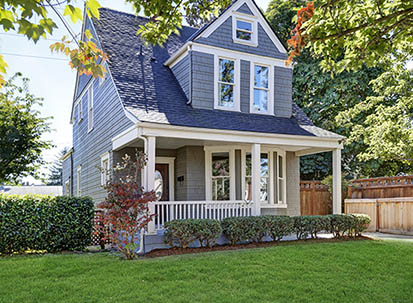 Find Your Home on RealEstate.com
Many real estate agents are getting amazing results from advertising their listings on Craigslist. Sure, it's time-consuming, but, as one agent put it, "It's free and it produces tons of leads."
Create an Account
Creating a Craigslist account is the first step, and, like all things Craigslist-related, it's free and easy. Type in your email address, prove you're not a bot and you're off and running.
Every time you want to post an ad, go to Craigslist and click on "My Account" on the left side of the page to log in.
Choose a Target Market
Las Vegas real estate agent and Craigslist whiz kid Albie Vas goes after foreclosure buyers by offering a list of foreclosed homes. He also runs Craigslist ads in Spanish to capture that target market. While you don't necessarily have to focus on a narrow niche, many agents insist that it works.
Most Craigslist experts track the effectiveness of each ad they run. Those that get the most clicks are worth repeating, and those that don't work should be trashed.
Foreclosures, types of properties, neighborhoods, certain ethnic groups (if you speak the language) and starter homes are all examples of types of niche markets you can focus on at Craigslist. Nobody is saying you have to confine yourself to one niche; choose several if you like. But make sure the ads, from top to bottom, serve that niche.
The foreclosure list ad is quite successful for Vas. He also posts ads in the "Events" section for the short sale and foreclosure workshops he holds. "Real Estate Services" is another area for posting this information along with ads for meet-ups for investors and home buyer workshops.
Track Your Ads
Most Craigslist experts track the effectiveness of each ad they run. Those that get the most clicks are worth repeating, and those that don't work should be trashed.
Write Headlines
Now we're talking nitty-gritty. Your ad's headline will make or break your success with Craigslist advertising. The headline must be short, related to the target audience and attention-grabbing. Never use all caps in your headlines, and watch your spelling and grammar.
Never use all caps in your headlines, and watch your spelling and grammar.
Vas does a lot of tracking and tweaking of his Craigslist ads. He has found that the combination of pool plus location plus price in his headlines brings him a 28.8 percent click-through rate. Now, Vas is a Las Vegas agent, so the hot button in your area will probably be different. He also warns that this headline only works for homes under $200,000.
Take a tip from Josh Schoenly and grab their attention with an exciting headline. He got great results from: "$206,900. LIKE it? You'll LOVE it! (Can you believe the price on this gem?) Click here to see other JUICY deals like this one in the Houston area. INCLUDES FORECLOSURES."
Now, some experienced Craigslist advertisers would call that headline spammy. Obviously, a lot of consumers don't feel that way about Schoenly's ads. In one of his webinars, he posted a screen shot of his contact management system showing that he generated 4,285 Craigslist leads over a 12-month period.
Don't Disappoint the Consumer
Every property ad you post on Craigslist needs to lead the consumer to information about that property. Some agents use a lead capture website; others use the IDX page for that property.
Not responding to what the consumer wants makes for an ineffective Craigslist ad. "If the consumer asks for "x" and you give them "y," they'll never come back because you've lost your ability to be a trustworthy source," claims Chad Hyam, real estate tech instructor with Keller Williams. He insists that it is crucial to link to the information the consumer is expecting to get.
Craigslist for New Agents and Buyer's Agents
"But I don't have any listings to advertise on Craigslist." That's a common refrain from new agents and buyer's agents.
Don't let a lack of listings stop you from using Craigslist as an amazing lead generation tool. Ask busy agents in your office if you can market their listings. Chances are good that they will welcome the extra help. Visit new home communities and ask the builder or developer for permission to market their community and homes.
Most of the real estate agents that are doing well with Craigslist come up with a system that cuts down on the amount of time it takes to post each day. Whether it's delegating the work to an admin, coming up with a schedule or using templates, there are ways to streamline the process.
Don't let the amount of labor required dissuade you from using this free method of lead generation. Give Craigslist a try – you may be pleasantly surprised.
Craigslist Real Estate Listing Guidelines
Here's a set of listing-creation guidelines from Market Leader's Posting Listings on Craigslist manual:
Do not over-post your listings: Craigslist will delete your posts and block you for spamming if you a) repeatedly post the same listings or b) post too many in a row!
Fill out form properly: Craigslist uses the "price," "city" and other fields to match posts to searches. Fill these fields out incorrectly and your listings will be more difficult to find!
Do not show any email address: Select the "Do not show any email address" check box or Craigslist users will contact you directly instead of becoming a prospect through your website.
Make sure you post in the right area: Only post in Craigslist's "Real Estate for Sale" section in your proper geographic area.
Other Craigslist Resources for Real Estate Agents
Drive More Leads with Craigslist: Anatomy of a Craigslist ad, how to post on Craigslist from the Market Leader system, how to post real estate listings on Craigslist itself and a guide to HTML link generators.
Drive More Leads with Craigslist – Part 2: General Craigslist posting guidelines, the Craigslist numbers game (the more times you post, the more people see your listings) and harmful effects of "ghosting" and "flagging."
Drive More Leads with Craigslist – Part 3: Review of parts 1 and 2.
Harness the Power of Craigslist (webinar notes): How to write effective Craigslist ads, tips and tricks and a guide to Craigslist Ad Tracker.