If you're a first-time home buyer on a tight budget, you may be shopping for one-bedroom single-family homes or studio and one-bedroom apartments and condos. But don't discount the two- or three-bedroom homes. Why? They are known to appreciate faster, and — this is big — you can save money on your housing costs by finding a roommate or two to fill up those extra rooms.
I personally know so many people who've been able to cover their entire mortgage payments by taking on roommates. There's no reason to be afraid of this approach. Here's why: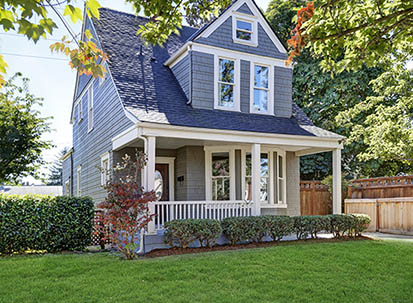 Find Your Home on RealEstate.com
Having a roommate doesn't have to be a forever thing. Consider limiting the rental to one, three, six or 12 months as a way to defer some of the costs of your mortgage.
Don't have a friend willing to rent a room? Finding and vetting quality applicants, especially in big cities, is not as hard as you might think. Read on for details.
Step 1. Put Out the Right Kind of Feelers
A referral from someone you know is almost always going to work best, because your friend can vouch for the person he or she is recommending. Start your search by hitting up your friends in a private chat. If that doesn't work, reach out to trusted social followers via a "call for renters" post that includes a description of your home's vibe and its location, plus plenty of photos that make it look awesome. (The better the picture, the faster you will likely hear from those interested.) Oh yeah, and don't forget to explain that you own the place, which will eliminate all those annoying landlord hassles (unless, of course, your friends and their friends consider you are a hassle).
Step 2. Create an Online Survey
If you weren't able to find the perfect roommate through friends and family, the next step is to post the room online. Yup, you read that right.
If you live in a big city, like Seattle, WA, or Atlanta, GA, expect there to be more than a few people who want to rent your room. It's going to take a minute to respond to their emails, so put up a barrier to help you sort through them. You can create a simple (and free!) online survey using tools like SurveyMonkey and include the link to the survey in you room posting. Ask specific questions like "What time do you typically wake up?" and "Which do you prefer" with some multiple-choice answers that tell you more about how applicants' spend their free time and what vibe they might bring.
Then always end your survey with an open-ended question of some kind, like "What's your perfect Sunday night?" The longer and more specific the survey, the more serious about renting the applicants will be. After a week, look at and sort through the responses. Trust me, it should be pretty easy to separate the people you'd get along well with from folks that, well, you wouldn't. Pick your top five candidates and schedule Skype calls or Google Hangouts with them before inviting your favorites over to visit.
Step 3. Sell it Harder
By now, you should have found the perfect roommate, but if not, there's still hope. Rewrite the description and include new (and better) photos, as well as a video walkthrough of the place and the neighborhood. Explain what you love about it and what it's like to live there. Also, don't forget to be transparent about anything "different" about the living environment, like noise level (say, your home's located on a loud street) or smells (your condo's above a bakery – and who wouldn't love that).
I hope you find the perfect roommate. It's likely a lot easier than you think.