With sky high rents and rock bottom interest rates, it seems the perfect time to buy. But there's a problem: not a whole lot of houses to go around. It's not uncommon for a seller to list a home on Friday morning and, by Sunday night, have a pile of offers to sort through.
Keep the seller's expenses in mind as you write an offer so as to increase your chances of getting the house.
So how does a buyer stand out from the crowd? You may think, "more money." But the highest bid is meaningless if the buyer can't get a loan or gets cold feet a week before closing. Instead, think like a seller.
Get the Right Kind of Pre-Approval
Pick the wrong lender and you could seriously ax your chances of winning the house. Forget the obscure online lenders, generic lenders from the big banks and credit unions that need 45 to 60 days to close. You need a solid pre-approval letter from a reputable, local lender — someone who will go to bat for you.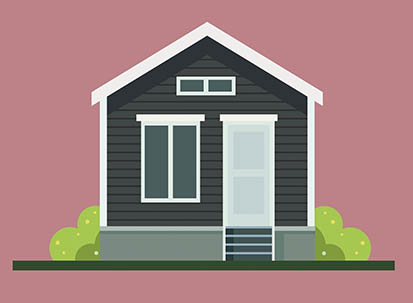 Find Your Home on RealEstate.com
Put down as Much as You Can
A buyer who offers a larger down payment is perceived as being more qualified. Is it true? Not necessarily, but that's the perception. The truth is that a buyer with more cash on hand is better able and perhaps willing to cover part of the spread if the appraisal turns up short. Moral of the story for you: Write your offer with the largest down payment possible. If you get the home, don't freak; talk to your lender about changing the terms, if you'd prefer to put less money down.
Move Quickly and Offer Options
A speedy closing helps the seller as he or she can use the proceeds from the sale of the home to buy a new home. Allowing the seller to lease back the house for a period of time so that he or she has time to make arrangements can win you the house. Start your search early and be as flexible as you can with closing and possession.
Pay the Seller for Inconvenience
Some states require that the buyer pay an option or due diligence fee to the seller to pay for the time the house is taken off the market. This money is usually non-refundable if the buyer cancels for any reason. Offering a large, non-refundable option fee and a short option period shows that you're more committed to completing the sale.
Make the Most of Your Earnest Money Deposit
Earnest money shows your good faith. A seller wants you to have some skin in the game. The deposit you make is refundable at closing, but a large amount of earnest money indicates to the seller that you're way serious about purchasing his or her home.
Be Conservative with Contingencies
Contingencies are also known as "out" clauses. If your loan is denied, you have an out. If the house fails inspection or is uninsurable, you have an out. Out clauses can be written for a multitude of reasons, but they weaken your offer. A seller needs time to make arrangements to move. Knowing you're in — not out — allows the seller to do so. Contingencies exist for a reason: to protect you. But consider the needs of the seller. Keep your list of contingencies as short as possible and waive them as soon as you can.
Don't Cut Into the Seller's Proceeds
Selling a home can be rather expensive. The seller is responsible for paying real estate agent commissions (5 to 7 percent of home price), making home repairs, paying for the buyer's title policy and home warranty and more. All of these expenses — and that's no small stack of change — reduce the seller's proceeds. Keep the seller's expenses in mind as you write an offer so as to increase your chances of getting the house.
Sum It All up in a Killer Cover Letter
When submitting an offer, keep your contract clean and simple. Have your agent write a professional cover letter that lets the seller know who you are and why you are the most qualified buyer. Keep the contingencies to a minimum and be as flexible as you can without sacrificing your right to do your due diligence. Work with an experienced agent to help you sidestep the pitfalls and minimize your risk. Your agent should fight for your best interests so you get the most for your time, money and effort.