Preparing to buy your first home? Research should be a top priority at this time. An educated buyer is a successful buyer and, fortunately, there are many resources that help home buyers learn about credit, budgeting, financing, selecting a home, homeowners insurance, closing, taxes and agency.
Once you've reviewed realestate.com's first-time buyers guide, dig into these resources:
US Department of Housing and Urban Development
The US Department of Housing and Urban Development (HUD) oversees federal programs designed to create quality affordable homes for all. HUD's website offers a wealth of information for home buyers, including:
HUD also offers counseling for potential homeowners and can help connect you with FHA lenders in your area.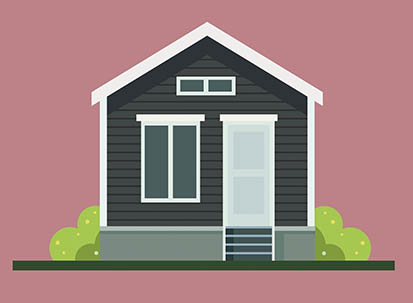 Find Your Home on RealEstate.com
Consumer Financial Protection Bureau
The Consumer Financial Protection Bureau is a federal agency that works to protect the consumer in the financial sector. The agency helps buyers understand their loan options and avoid costly surprises at the closing table. Visit consumerfinance.gov to learn about the "Know Before You Owe" initiative, which makes lender prices more transparent and easier to compare. And be sure to review the Loan Estimate and Closing Disclosures Explainers, which will help you understand the closing process and language in paperwork you will be required to sign.
National Association of Exclusive Buyer Agents (NAEBA)
The National Association of Exclusive Buyer Agents (NAEBA) is a non-profit professional organization of real estate buyer agents and buyer brokers who only represent home buyers. Visit naeba.org to learn about mortgages, real estate agents, foreclosures and much more.
Real Estate Commissions
Every state has a department, bureau or commission that regulates its real estate brokerages. Your state's site should feature a consumer section that offers videos or articles with state-specific information about the home buying process, as well as downloadable sales contracts that help you understand your legal obligations related to home buying.
First-Time Home Buyer Seminars
Real estate brokerages, mortgage companies and title companies combine forces to offer free home buyer seminars on the regular. The information you receive will be specific to your area, and the groups are usually small enough to facilitate Q&A. To find an upcoming event, Google "home buyer seminars [in your area]" or visit Eventbrite.com and search for "first-time home buyer seminar."
Real Estate Agents
For hyperlocal market statistics and trends, links to school stats and more, there is no better resource than the website of your local real estate agent. Most sites offer home buying guides that outline state-specific procedures as well as demographic and tax information and more.
YouTube
Search "first-time home buyer" and YouTube will serve up a wide variety of home buying tutorials. Skip the goofy stuff and focus your time and attention on videos created by real estate professionals and search for topics specific to your state and local laws and procedures.
At best, buying a home is a complicated process. At worst, it can be an emotional and financial rollercoaster. Not only do you have to find the right house, you have to make sure it's not a complete wreck, negotiate a good price and favorable terms, pay for it, take title and move in, all the while ensuring you are buying a home that's a good investment. Being a prepared, well-educated consumer will help ensure a successful home buying experience.