You're going to be reviewing and signing a lot of paperwork in the days leading up to and during closing.
Most of the documents you sign at closing are related to your loan and will vary, depending on loan type, property type, property size (single unit or more than one unit), property purpose (home or rental), specialty loan product, property location (flood zone) and use of an escrow account. When you're done, you'll walk out with a legal-size envelope that's about 1-inch thick. And with a set of keys!
Rules vary from state to state, but here is a general list of the paperwork that you may receive and/or require your John Hancock: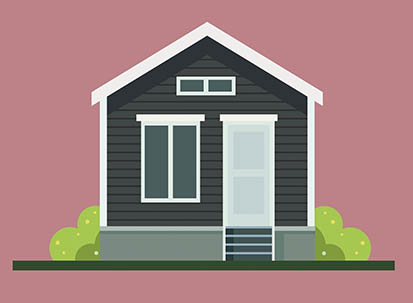 Find Your Home on RealEstate.com
Loan Application: This is the mother of all home buying forms. Information you must provide include employment, income, assets and loan amount. You will also have to provide documents that verify this information. Don't trip: Your lender will help you fill out this paperwork.
Loan Estimate: Three days after you ship off all your personal info, you'll get a three-page form from your lender that includes things like loan terms, monthly payment and closing costs. The estimate doesn't equal loan approval, rather it's a breakdown of loan expenses SHOULD you qualify. Now's your time to review all the info and pull the trigger … or the plug.
Amatorization Schedule: Your lender should be able to provide this chart to you or you can calculate payment breakdown yourself. The schedule shows you what portion of each monthly mortgage payment will go to principal (the price of the home) and interest (the cost of borrowing money) throughout the life of the loan.
Commitment Letter: You're approved. Epic! Your lender now sends you a letter that outlines the loan amount, the term, the interest rate, monthly charges and more. You have five to 10 days from receipt of this letter to sign and send it back. Financing, done and done.
Appraisal Disclosure: When evaluating your loan application, the lender relies on an appraisal report to determine the value of the home and, further, the size of the loan. The disclosure simply says you have a right to see that report.
Buyer's Closing Disclosure: Three days before closing, the lender will send you a five-page document that spells out the terms of the loan: the amount, the interest rate, the monthly payment, mortgage insurance, the monthly escrow amount and all closing costs. Now comes the hard part: You have to scour this paperwork, line by line, and raise your hand if anything you see puzzles you or seems janky.
Title Company Escrow Agreement: Living in a state where escrow is the preferred method of closing? This contract outlines how the sale is going to go down: Who's responsible for what, when funds are due and who you pay them to, what happens to earnest money and more. This agreement, signed by the buyer, seller and escrow agent, is held in trust by the agent until all conditions within the agreement are met.
Promissory Note: This note is basically your pinky swear to the bank that you will pay back the loan. The bank holds onto the note and returns it, stamped as paid in full, when the loan is paid off. This note is not recorded in the county land records.
Bill of Sale: This document transfers from the seller to buyer all personal property that is being sold along with the house. Stuff like window treatments, security systems … that cool old water pump still standing in the backyard.
Mortgage or Deeds of Trust: Which one you get depends on the state you live in. A mortgage is an agreement between borrower and lender that permits the lender to hold title to the property until the borrower pays the home loan in full. A Deed of Trust is a piece of paper that permits an independent third-party trustee to hold onto the title until the borrower pays the lender. Each document may contain an acceleration clause that permits the lender to call in the total debt should you default. (Yikes!) Mortgages and Deeds of Trust are recorded in the county land records.
Escrow Disclosure: This document gives you the heads up about escrow account activity and payments you need to make into it. Recall, this account is set up by your lender to pay your property taxes and homeowners insurance.
Monthly Payment Letter: A statement from your lender that includes your monthly mortgage payment amount, payment due date and payment delivery instructions.
Warranty Deed: The seller is testifying in this document that he or she holds clear title and has the right to sell the property to you. No fraud.
Proration Papers: Paying your own taxes is the worst, let alone someone else's. These documents split up taxes and HOA fees between buyer and seller based on each person's period of homeownership.
Statement of Information: Without this paperwork a title search could take, like, decades. Buyer and seller provide as much personal information as will help the title company identify and eliminate those who have names similar to yours, but are not you.
Declaration of Reports: When you sign this document, you are saying that you've seen and are A-OK with all the inspection and survey reports.
Abstract of Title: A brief history of the property. The seller should provide this document to an abstractor, who uses it to run a title search and ensure that there has been a clean chain of ownership without liens or other issues. The buyer should request the abstract at closing.