You could go the traditional route and purchase a home with the help of a real estate agent. But you've been hearing the buzz about real estate auctions and the bomb deals to be had. Sounds like a super-smart way for a first-time home buyer to save money, right?
Before you hop online or head to the auction hall, arm yourself with information. (A wad of cash also helps).
Types and Where to Find Them
Foreclosure
A home ends up being offered in an auction for many reasons, but by far the most likely scenario is foreclosure. The home is then auctioned off by the county sheriff in a sheriff's sale. This is the classic "courthouse steps" type of auction where the property is sold to the highest bidder for all cash on the spot.
Bank Owned
If no one buys the home at the sheriff's sale, the lender retains ownership. This type of property is called Real Estate Owned by the lender (REO). The lender then lists the property with a local real estate agent or auctions the property through one of many real estate auction services.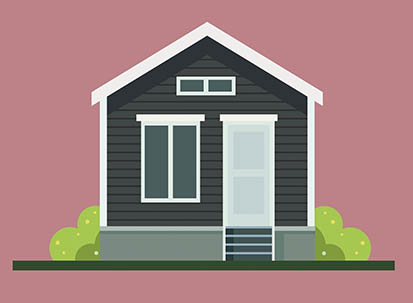 Find Your Home on RealEstate.com
Real Estate Auction Web Sites
Search "real estate auctions" and you'll find them. Site listings come from lenders who are trying to sell REOs, private parties who've chosen auction over real estate agent listings, the site's own scan of public records for upcoming sheriff's sales or a mix of all three.
Government Auctions
Federal and state governments seize property for various reasons: tax liens, criminal forfeiture and more. Government web sites (with the extension .gov) carry these listings, and auctions are run by the U.S. Treasury or federal, state or local law enforcement.
Government-Related Entities
At times and when lenders can't recover all of the money they're owed, homes land in the lap of Fannie Mae, Freddie Mac, the FDIC, HUD, USDA or VA. Each agency web site lists foreclosed properties, which the agency may also post on commercial web sites.
The Assets You Need to Play
Sheriff's sales generally require cash on the spot. A cash deposit along with a letter of credit from the bank (meaning the bank affirms that you have the cash available, NOT that you are approved for a loan) might also be accepted.
Other types of auctions will require cash, or, in the case of online auctions that allow bidders to finance purchases, pre-approval (through the auction's lender) as a prerequisite to bid and proof of pre-approval (through your own lender) before the time of the sale.
Preparation is Key
When you buy a home through a real estate agent, you can expect inspections and an appraisal to thoroughly investigate the property before you close escrow. And then you have the option to back out. At auction, no such luck. Once you win the bid, the home's yours for better or worse. The difference between making or losing a fortune all comes down to the homework you do.
Assess Value
Estimates you find online are not guaranteed, and not based on an inspection of the property. But they do give you a good ballpark figure to build on.
To support your initial findings and give you a range of fair market value, search for similar properties in the neighborhood for sale, or even recent sales.
Review Past Listings
Although not current information, listings, if you can find them, tell you a lot about the property, and may have photos of the inside.
Inspect It Yourself
If at all possible, drive by the property. The inside is still a mystery, but you can sometimes tell a lot from the street. Learning how to assess a property will help you in this instance.
Tap into Local Knowledge
Neighbors and local real estate agents may have "insider information" about the property. Don't be shy — ask. If you found a previous listing of the property, call the agent who listed it and have a quick convo.
The Auction Itself and Your Chance of Winning
You may bid on several properties — if not dozens — before successfully winning a bid.
To get a great deal through auction, you will have to live by the three Ps: Preparation, patience and persistence.