The first time you close on a house is about as epic as graduation day, wedding day or maybe even your baby's first ultrasound.
It helps to know what to expect when you're expecting to get a set of keys in your hot little hand. "Do a final walk-through with your realtor on the morning of your closing or the night before," says Linda Rooney of Illinois-based Re/Max in the Village. "Make sure everything is as promised. It should be broom-clean." If the seller left things behind, you should ask to have them removed.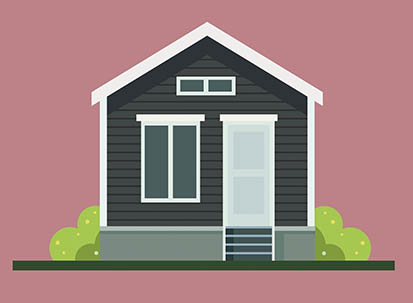 Find Your Home on RealEstate.com
Now, get your writing arm ready. There are more than a few documents to sign. The process will take 1 1/2 hours, if everything is in order. If something is out of whack, it could take longer. "Your closing will be conducted at an attorney's office or a title company," says real estate attorney Joe Nery. There can be quite a crowd in that little office. "Both realtors are often present," he says. "Sellers are sometimes there but often pre-sign and are not there. Sometimes the lender shows up."
Preparation is key as closing approaches. Make sure you have all these items in order and ready to go on "launch day":
Item 1: Proof of Identity
This is pretty basic: Make sure you have your state-issued ID or passport and that it is current. Your signatures will be notarized, so you must provide valid identification.
Item 2: Correct Down Payment Amount
If you're getting a loan, you need to know how much money you're supposed to bring with you for your down payment. Under federal guidelines, your lender must let you know your bottom line three business days before closing. You'll receive a Closing Disclosure (called a CD), which is a five-page document spelling out all the terms of your loan: the amount, your interest rate, your monthly payment, mortgage insurance, your monthly escrow amount and all your closing costs (origination fees, survey fees, title services, wire charges and government recording fees that nickel-and-dime their way to a notable sum).
The reason you get the CD three days ahead is so you have time to check it over, ask questions and make sure it matches your Loan Estimate.
Your down payment should be in the form of a certified check payable to the title company or escrow company. In some states, if your down payment is over $50,000, the money must be sent ahead by wire, and you will need to bring the wire confirmation number. Your real estate agent, your attorney, your title company or all three will be able to tell you how to proceed.
Item 3: Proof of Homeowners Insurance
Bring the receipt that shows you paid your first year of homeowners insurance. Also, bring the declarations page that outlines the insurance coverage. Your lender requires this.
If you're buying a condo you need to bring proof of condo insurance, which is known as renters insurance (which doesn't make sense at all, but go figure).
Items 4, 5, 6, etc.: Transfer Stamps, Water Certificate and Other Compliance Documents
Depending on your home's location, you may have to provide a receipt that proves payment of transfer taxes. Many municipalities require a water certificate. Usually the seller secures this, but sometimes the responsibility will fall to the buyer, or sometimes the buyer and seller divide the costs. Again, your real estate agent, or your attorney if you're in an attorney state, should guide you.