You have finally found your dream home, and your offer is accepted. Yessss! Now comes the fun part: the mind-boggling fog of escrow and financing.
To start, you'll have to keep track of a ton of paperwork: not only the offer, but counter-offers, addenda and updates. Then there is your mortgage paperwork, which can be daunting. And you need to be able to put your finger on any given piece of paper at any time during escrow. How do you stay organized?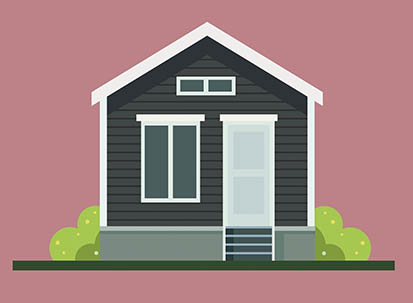 Find Your Home on RealEstate.com
1. Set up a Fly Filing System
There are three main categories of documents you'll have to review and, in most cases, sign. These days documents are mostly delivered to you electronically, so you will probably keep electronic versions of them rather than print them out. The easiest way to organize documents is to create a folder for each of the categories, and a naming convention for each document. Your offer to purchase might be labeled "Escrow_Contract_Offer," for instance.
Documents pertaining to the contract and escrow have to do with your agreement to purchase the property and contractual responsibilities to which you've agreed. Since you've made a commitment (several, actually) to perform, you'll want to thoroughly review each document, and keep it in a folder labeled "Contract."
Documents related to the property include inspections, the appraisal, the title report and possibly disclosures around environmental issues. These reports document the results of your investigation of the property. You'll want to review each one to make sure the home's not a hot mess, and keep them in a folder labeled "Property."
Documents related to your financing include your application, disclosures from the lender and everything the lender needs to document your income, credit and assets. This will be a big file. It isn't uncommon for your lender to lose documents that you've already sent, so you may have to send them again. Keep them in sub-folders labeled "Application," "Income," "Assets," "Credit" and "Conditions." This way, if your lender asks you to resend page three of your November bank statement, you've got it on lock.
2. Don't Forget to Save the Dates
You have agreed to do a lot in a short period of time, so don't beat yourself up if some details slip your mind. Your real estate agent is there to keep the ball rolling, but you can do your part by setting up alerts that remind you of calendared events. Your agent should tell you when to expect inspections, the appraisal, contingency removals, an increase in the earnest money deposit and signing and closing dates. Take a few minutes to block out time on your calendar for these events and set up phone alerts that remind you a few days ahead of time.
3. Establish a 'Buy this Home' Account
The lender is obligated to make sure that the money you use to pay for your down payment and closing costs, and the money you have left over for reserves after closing is, in fact, your money.
The easiest way to reduce questions and the need for additional documentation is to consolidate money you need for the down payment and closing costs into one account at least two months before you begin making offers. Any money moved from one account to another after this time must be documented as having come from an account you own into the target account.
So, to simplify your organization, do this:
Pick the account from which you want to make all payments to escrow.
Move enough money to cover the down payment and closing costs into this account at least two months before making offers.
Don't move money from one account to another after this account has been established. Deposit only easily-traced funds, like paychecks, into any of your accounts.
Don't take on large expenses, particularly anything that requires a monthly payment, before you close escrow.
4. Focus on the Fine Print
We've discussed keeping your documentation, calendar and money organized, but surprises happen on almost every transaction. Most surprises happen … well, honestly … because the buyer didn't understand a document or didn't know something needed to happen.
To prevent this, read the documents you are being provided. Yes, there are a lot of them and yes, they can be a little complicated. If you don't understand something, ask your real estate agent or your loan officer. They have a duty to advise you professionally and honestly.
If you follow these four simple steps — organize your documents, calendar and money, and review them carefully — you might find you are the most organized person in the transaction, and your escrow will flow as effortlessly as possible.