If you're like most first-time home buyers, you probably grind on the daily. The hustle is real, so why would you expect any less from your real estate agent? Finding someone who understands your needs and also knows her way around the block will make shopping for a home a little less taxing.
Get Recommendations, But Then Research
Start by asking friends and fam for names of agents they particularly like. It helps to start with a list of agents who worked for buyers, BTW. Also, pay a visit to the neighborhood you like: Ask neighbors for recommendations, jot down contact info you see on for-sale signs posted about and chat up agents at open house events. Now that you have a pretty solid list of contenders, do some serious undercover work. First, look at online profiles and reviews. Next, verify with your state's real estate commission that each agent's license is active and no complaints have been logged against him or her. (You should also check the Better Business Bureau for complaints).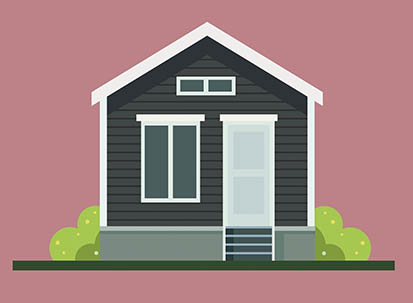 Find Your Home on RealEstate.com
Choose Your Faves and Interview
Chances are, two or three agents really stand out from the pack. Now's the time to speak with each agent and get a feel for his or her experience, style and drive. Questions you should drop into the conversation:
How many years have you been in the marketplace?
Do you work as a real estate agent full time?
How many buyers like me have you helped?
How many homes in this neighborhood have you helped clients buy?
What strategies do you employ to help your buyer in a bidding war situation or, better yet, to get the best deal?
How often do you send clients listings? How do you share that information?
How many homes do you show a client?
How many clients do you work with at any given time? Do you work solo or as part of a team?
What's the easiest way to get and stay in touch with you?
Do you require a signed contract? If so, can I review it? Is it negotiable?
Do you work with a preferred lender or have suggestions on lenders, home inspectors and other real estate professionals?
What fees do you charge? Who pays those fees?
Could you share contact information of at least three clients you've helped?
At the end of the conversation, review answers. You're looking for an experienced professional who knows your preferred neighborhood, has successfully helped buyers in your preferred neighborhood and will provide personalized service, listen to your needs and wants and go to bat for you when the time comes to make an offer. And it's super important that you chill with this person. Think about it: Your agent will be driving you around town for hours at a time as you tour houses.
Buyer-Broker Agreements
A contract should spell out the type of property you seek, the responsibilities of the agent, how much and when the agent will be paid (usually commission, from the seller's pocket) and how long the contract lasts. If an agent does request a signed agreement (and in some states, it's required), be sure you understand the terms — and don't be afraid to negotiate. Not a fan of exclusive contracts? Ask for a short-term agreement or a non-exclusive contract that allows you to work with other agents. And be sure there is some language that offers you an out, should the agent not meet your needs.
Breaking up with Your Agent
Ish happens. Your agent is slacking or pushy and not working in your best interests. This is where those terms you negotiated with the agent come in real handy. Dropping an agent in this case may require a simple phone call or email. If you did not negotiate terms or did not sign a contract, first have a conversation with your agent in which you express your concerns and request that the agent release you as a client. If you are met with resistance, reach out to the agent's broker. He or she may be willing to assign you a new agent or agree to terminate the relationship. If you've completely had it, be sure to meet with a real estate attorney, who can walk you through the proper steps to take and what fees, commission, etc., if any, you may owe. Once you're in the clear, start interviewing new agents, this time paying closer attention to your needs and wants.