Buying a home can be stressful, whether you're buying with a partner or solo. Seeking the guidance and second opinions of friends and family (hopefully homeowners themselves) is a great way to ease your mind — and make a more informed decision. You'll learn from their experience and, more importantly, avoid their mistakes!
Here are a few ways to involve friends and family in what will likely be one of the biggest investments you make in your lifetime.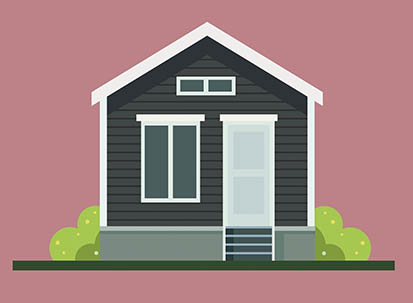 Find Your Home on RealEstate.com
A Helping Hand with House Hunting
There is nothing more fun that searching for a house … unless you're slogging from place to place without a trusted sidekick. One way to make shopping more engaging and informative is to involve others in the process. Don't be bashful about bringing Mom, Dad or a friend along while you house hunt. If they live hundreds or thousands of miles away, pull out your phone, call them on Skype and carry your friends or family along as you tour each home. Follow up by sending participants real estate listings or videos of the properties you love. You can even create a Google Doc or RealEstate.com favorites list to keep track of the properties you love and share it with others.
Or go one step further and crowd-source the house-hunting process. Ask a handful of close friends and/or family members to search online for you. Make sure each person shares his or her top picks with the group, winnow down the list of your faves and, when you're ready to view homes in person, bring your squad along, even if that means via Google hangout.
An Extra Set of Eyes During the Home Inspection
So you've found the perfect home, you've put in an offer, the seller has accepted and the home inspection is about to go down. If you're new to home inspections, you may find that bringing love ones along eases jitters. Be sure to choose an inspector who's okay with you Skyping in Mom, Dad or a friend and fielding their questions during or shortly after the inspection. At the very least, gather a list of their questions and be sure to ask them during the inspection. Pay attention: Small issues can turn into costly home improvements, so write down everything you and your friends/family see during the inspection and bring issues up when you go back to the seller to negotiate price.
Feedback When You're Formulating Your Final Offer
Alright, now it's time to get down to business. You've done this before, right? If not, ask someone who's already purchased a home to help you. While you are filling out the paperwork, for instance, Skype in one of your parents so you can talk through the offer. It's so easy to pay too much for the "perfect house" when you're under pressure. Accountability is really helpful and the best way to keep you from over spending.
One piece of advice: Never buy a home you can't afford. Owning a home costs more than the numbers presented by an agent. Appliances break down, repairs are a given and assessments and taxes only go in one direction — up! Friends and family who know the difference between cost on paper and real-world expenses can help you estimate how much extra cash you will need to stash away per month — and encourage you to save it!
Getting your friends and family involved in the home buying process is a great way to learn, find a place you'll love and buy it for a reasonable price. Seriously, who doesn't love house hunting? Most folks are happy to help.