The VA loan is one of the best options out there. BUT you may be better off going with a conventional loan in certain circumstances. Assessing your own personal and financial situation, researching loan options and your eligibility and working with an experienced lender will help you make the best decision.
When is it time to give another loan a try? Here are some general reasons a VA loan may not be your best option:
You Have Great Credit and a Big Savings Account
One of the big perks of the VA loan, especially for young first-time home buyers, is that you don't need to have a bunch of money saved up for a down payment. In fact, you don't have to have any down payment saved up.
But if you are lucky enough to have excellent credit and a lot of money stashed away and are willing to make a down payment of 20 percent, this changes the game a little. Going with a conventional loan in this situation would save you the VA Funding Fee.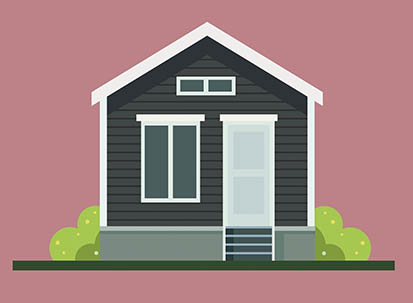 Find Your Home on RealEstate.com
You're into House Flipping
VA requires that the home you purchase be move-in ready. If you've been watching a lot of reality TV and have house flipping on the brain, a VA loan is not for you. To protect VA buyers' personal and financial well-being, VA requires that a house meet certain standards or Minimum Property Requirements (MPR). These requirements include things like structural stability, sound infrastructure (i.e. the roof) and a satisfactory living space for you and your family.
You're Buying a Second Home
A VA loan will only be approved for the purchase of a "primary residence," which is the home you will be living in. This can be a regular house, a condo, apartment, prefab house — any type of house at all. But it must be your full-time residence. If you plan on buying a vacation home, a second home as a real estate investment or any type of home that you will not be living in full time, you may need to find a different loan.
You Want to Use Your Home to Turn a Profit
If you plan on living off the land, a VA loan is not for you. Properties like working farms and ranches that turn a profit are not eligible for purchase under a VA loan even if your primary residence will be sitting on that land.
A final point to think about: You may have read or heard that the VA loan puts buyers at a disadvantage, and you may be wondering if this is true. The answer? Generally, no. The VA loan is one of the safest loans on the market with a competitively low interest rate, and as such puts you at an advantage. However, there are those oddball scenarios where you may not have the upper hand:
You're caught in a bidding war and up against a cash buyer who can close faster (which would be the case regardless of loan type).
Your real estate agent is inexperienced with VA-financed purchases or views them as complicated based on VA loan rules, restrictions and non-allowables. Working with a VA loan-friendly agent will help you sidestep this situation.
Chris Birk of Veterans United Home Loans contributed to this post.