Buying a home is not a one-person job; it requires a squad of people who understand the end goal and work diligently with you to reach that goal.
Who should comprise your crew? Although VA guarantees your loan, it doesn't actually lend you the money. That's where a mortgage lender comes in, someone who specializes in VA loans and can help you get the best possible deal. Then you need a real estate agent who understands your situation.
The best way to find experienced real estate professionals is to pick a few and interview. Start by asking these screening questions:
How many VA sales have you closed?
How many VA loans do you do per month?
Did you, yourself, serve?
Are you comfortable identifying properties that will meet VA appraisal requirements?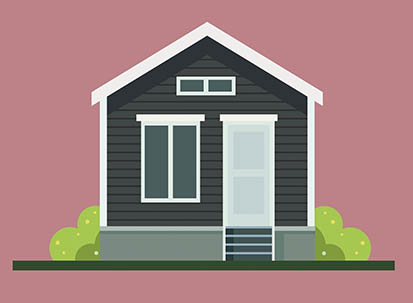 Find Your Home on RealEstate.com
And don't discount what you hear through the grapevine. Many of the best referrals come from word of mouth. If you are on active duty, ask others in your unit or local friends who are veterans for recommendations.
Mortgage Lenders
There are tons of mortgage lenders out there, but not all of them know how best to handle a VA loan. The right lender will understand the complexities and unique requirements of the VA loan. Not only will an experienced lender help you get the most out of your loan, he or she can seriously lighten your load by telling you exactly what you need to do in terms of gathering documents. In fact, some lenders can even get your Certificate of Eligibility (COE) for you.
Real Estate Agents
Once you have all the tedious financial stuff figured out, it's time to go house hunting. When you are ready to start shopping, it's time to go agent hunting. It's just as important to find the right agent as it is to find the right lender.
You may be able to find an agent who served in the military and has purchased a home using a VA loan. After all, experience is the best teacher. But there are other things to consider. One of the biggest challenges for an agent working with active duty service members is time constraint. Sometimes orders for transfer come in with very short notice, so you will need an agent who is used to working under that pressure. Ask agents if they have done Permanent Change of Station (PCS) moves.
Your agent should also be familiar with the VA home appraisal process, during which structural stability, safety and sanitation are assessed. Your agent should know the appraisal requirements and steer you clear of houses that most likely won't meet VA standards.
An agent should have experience negotiating with the seller to pay costs and fees that a seller is permitted to pay under the VA loan program. The savings adds up real quick during closing.
Chris Birk of Veterans United Home Loans contributed to this post.