To protect a VA buyer's investment as well as his or her health and safety, VA requires that a house meet certain standards or Minimum Property Requirements (MPR).
It's in your best interests to work with a real estate agent who is familiar with the VA appraisal process so that he or she shows you homes that most likely will pass the appraisal. An experienced agent will also know to gather a new batch of houses to show you if the VA appraisal starts to get bumpy.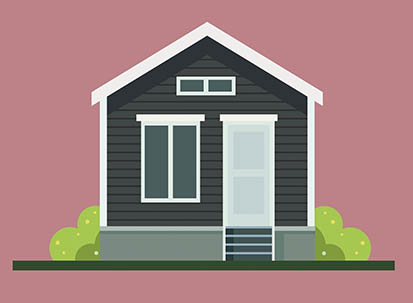 Find Your Home on RealEstate.com
The appraisal, usually requested by the lender, must be completed by a VA-certified appraiser assigned by VA. The appraisal is separate from a home inspection, which is recommended for all purchases, VA or not. The cost of a VA appraisal varies by home location and is paid for by the buyer (although you can negotiate with the seller for a general credit to cover it).
Here is a sampling of features a VA appraiser inspects:
Water and sanitation: Your house must have clean drinking water, a water heater and a sewage system. Issues are more likely to arise in homes that have wells versus homes that use city water.
Mechanical infrastructure: Your house must have all the basic modern conveniences of electricity, heating, cooling and water. VA won't allow you to "rough it."
Roof: VA doesn't want to just put a roof over your head, it wants to put a structurally sound, durable roof over your head.
Foundation: Your home's foundation must be stable — no cracks or leaks allowed. Houses with attics and basements will be checked for mold and moisture.
Pest inspection: VA will not allow you to room with bugs and rodents. All homes must go through a pest and termite inspection. The twist here is that the buyer is not allowed to pay for it. The seller should.
Living space: The house must feature a satisfactory space in which you and your family can sleep, cook and, you know, watch TV and stuff.
What if your dream home has cracks in it?
You won't be able to play reality TV flipping pro with a VA loan. But let's say you do fall in love with a house that needs a few repairs. Don't lose hope; there are things you can do.
First, you can see if the seller will make the repairs prior to the purchase. If you are toward the end of a sale and some lead paint or a faulty heater is keeping you and the seller from making the deal, it's not unlikely that the seller will make the fix.
If the seller won't pay, you can cover the repair. Just make sure you are making a wise investment, as you will be putting money into a property that you don't yet own. If the repairs are small, go for it. If major construction is involved, you'll probably want to jump right back into house hunting with your real estate agent. (No judgement: It's okay to cry a little.)
What if you get ripped off?
Sorry. Not an option when you purchase a home with a VA loan. VA specifically looks out for you during appraisal by determining if the house is priced at fair market value, an estimate that is based on recent and similar sales in the area. If, for example, you agree to buy a house for $200,000 and the VA appraisal value comes in lower, you will have to negotiate with the seller for a lower price, scrap the deal or ask for a re-evaluation of the appraisal value.
Chris Birk of Veterans United Home Loans contributed to this post.