VA loans aren't used solely to buy single-family homes. They can also be used to finance the purchase of condos. But unlike single-family homes, condos must be approved by VA. Not the individual unit but the entire building has to be legit.
What is needed to get a condo building added to the VA-approved condos list?
Fifty percent of the units must be owner-occupied.
Seventy five percent of the units must be presold (if a new project).
Less than 15 percent of owners should be 30 days past due on HOA dues.
Building financials must be reviewed and approved.
Insurance and legal requirements must be met.
Ideally, the condo developer or an active HOA has done the heavy lifting to get an approval.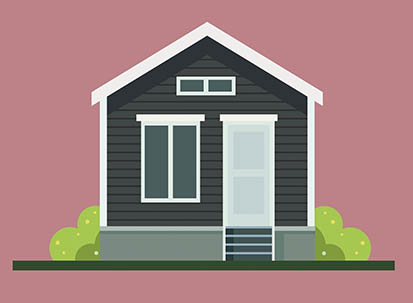 Find Your Home on RealEstate.com
Search the List
If you're shopping for a condo and find one you like, first search the VA-approved condos list. This database contains all condominium buildings that have been reviewed. Type in some basic information, including the name of the condominium, along with the city and state, to find the building of interest.
Check the Status
"Accepted Without Conditions" means the building has already been reviewed and accepted by VA, which agrees to back home loans used to purchase condos therein. "HUD Accepted" means VA accepted the building based on an approval issued by FHA. Note: While VA accepts the status, you should speak with your lender to make sure he or she is chill with your choice. "Unaccepted" is a status that's downright sucky. The unaccepted status means the building was reviewed but didn't meet standards set forth by VA. While your lender can help you submit paperwork to have a building's status re-reviewed, the process is expensive and lengthy; your best bet is to shop for another condo.
VA Looking out for Your Best Interests
VA expects that condos, like single-family homes, meet minimum livability standards. And because condo owners only own their homes' interiors, VA wants to assure that management can adequately care for the property, maintain the common areas and maintain a strong financial cushion to cover unexpected expenses.
A condo is typically in a lower price range per square foot than a single-family home. The combination of a no-down payment loan and lower price point makes condo ownership a sweet deal for the veteran or VA-eligible borrower. And real talk: The VA-approved condos list protects the borrower by helping him or her choose a solidly built property that is managed by a professional and responsive team.