The Energy Efficient Mortgage (EEM) is a special VA loan program that helps borrowers buy and make eco-friendly improvements to existing homes. Totally dope idea, right? As long as the final loan amount is at or below the maximum VA loan limit for the area, cost of improvements can be slurped into the regular monthly mortgage payment.
The following improvements are covered under the VA EEM program. If you are contemplating an upgrade that's not listed below, ask your lender for details.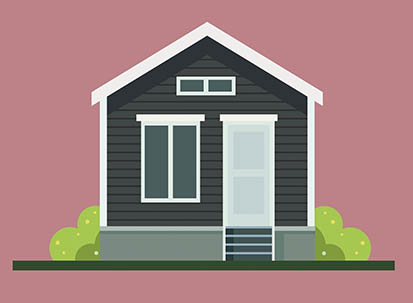 Find Your Home on RealEstate.com
Solar items, such as panels, a water heater or an HVAC system
Heat pumps
Storm windows
Insulation
Caulking and weather-stripping
More, more and more!!
The application process is not unlike that for a traditional VA home loan. The borrower submits a loan application to the lender, along with necessary paperwork: COE, most recent paycheck stubs that cover a 30-day period, W2 forms from the previous two years, bank statements and copies of federal income tax returns (if you're self-employed).
Here's where things get a bit more complicated:
The Best Bang For Your Buck: An Energy Audit
A borrower should request an energy assessment of the home from his or her local utility company or a third-party auditor recommended by the utility company. The audit will identify areas of improvement and the expected monthly utility bill savings once those improvements are made.
The Cost of Energy-Efficient Upgrades
The borrower then hires a licensed contractor to create a contract that breaks out the nature of each improvement and its cost. Some lenders require an official bid from a licensed contractor and/or expect you to hire a contractor from his or her approved contractor list. Often, this is the most efficient approach.
The Cost vs. Savings Discussion
If the estimate for the improvements is less than $3,000, there is very little documentation required on your part to show the improvements will reduce your energy bill. Done and done!
If the costs are more than $3,000 but less than $6,000, the lender will require documentation (your energy audit) to ensure that improvements will result in savings that offsets the increase in your monthly mortgage payment. What the what? This example should help: If your audit shows your energy efficient improvements will reduce your heating and cooling bill each month by $100, the lender needs to see that your mortgage payment will increase by less than $100 once cost of improvements are added. The lender does this by comparing your audit to your total monthly principal and interest payment.
If improvements will cost more than $6,000, the lender must ensure three things: Monthly energy savings offsets the increase in monthly mortgage payment, the borrower can afford the increase in payment and the property appraises for an amount that includes the cost of improvements. If you're buying a home ($200,000) and want to install solar panels and a new heat pump ($10,000), the home "as repaired" must appraise for at least $210,000.
Where the Money Goes
At closing, money earmarked for improvements is placed in escrow by the lender. Once improvements are completed and verified by an inspector, money is released and the lender notifies VA that improvements are complete and paid in full.
VA expects upgrades to be completed within six months of closing. Fair enough, right? If, after six months, improvements have not been completed, the lender will apply funds left in escrow to the loan balance.