The VA home loan offers an advantage to veterans, active-duty military and their spouses by waiving down payment requirements, offering low interest rates and providing other perks. The cost to cash in on these stellar benefits? The VA Funding Fee.
The fee ranges from about 2 to 3 percent of the home purchase price, depending on the buyer's type of service and status (first-time buyer or other). A buyer must pay this fee unless he or she has at least a 10 percent disability rating from service-related injuries, in which case it's waived.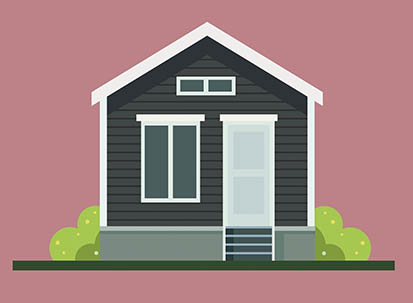 Find Your Home on RealEstate.com
What Is VA?
Before jumping into the financial weeds, it's important to know what VA (U.S Department of Veterans Affairs) is, as its mortgage program depends on the funding fee.
A federal administration formed in 1930 by merging three separate veteran's agencies under one umbrella, VA provides scholarships, life insurance, pension and other benefits to service members, veterans and their families. One of these benefits, the VA home loan, was born of the GI Bill, a law passed in 1944 to help World War II veterans assimilate to civilian life. The VA Funding Fee pays for this mortgage program.
How the VA Funding Fee Is Determined
With no money down, a first-time home buyer who is a regular military member or a qualified spouse will pay a VA Funding Fee that equals 2.15 percent of the home's purchase price.
With no money down, a first-time home buyer in the reserves or National Guard who meets service qualifications will pay a VA Funding Fee that equals 2.4 percent of the home's purchase price.
For all future purchases, regardless of service type, the fee jumps to an amount that equals 3.3 percent of purchase price.
What Are the VA Funding Fee Payment Options?
The VA Funding Fee can be — and in many cases is — financed and rolled into your monthly mortgage payment. So, for a 30-year mortgage, the fee adds to your monthly bill. A $4,300 fee would come out to about $12 a month for the duration of a 30-year mortgage.
Another option is to negotiate with the seller at time of closing. If a seller is eager to offload the home, he or she may be willing to pay some or all of this fee. VA allows you to ask the seller to pitch in.
Chris Birk of Veterans United Home Loans contributed to this post.