Closing costs are fees that come at the end of a real estate transaction. Think home and pest inspection, application fees and attorney fees — things that can add up hella quick. That's why it's important that your lender give you an estimate of these costs that you can factor into your budget.
Closing costs create a unique situation for buyers, as VA limits the costs you are allowed to pay. Here's what's on the buyer's approved list: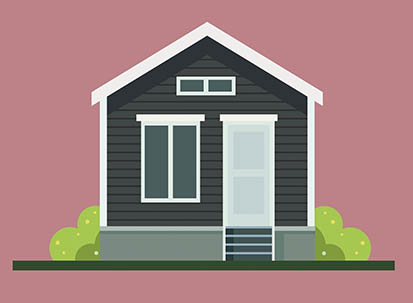 Find Your Home on RealEstate.com
Credit report
Title insurance
Origination fee (an upfront fee charged by a lender for processing a new loan application)
Recording fee (a fee charged by the government to create a public record of the real estate transaction)
Survey (a fee charged by a survey company to verify all property lines)
Closing costs cannot be financed into the VA loan, but negotiating who pays can be a conversation you have with the seller, your lender (who might be willing to waive some fees or offer a credit) and your real estate agent (who can also offer a credit).
Here's what you can't pay:
Attorney fees
Underwriting fee (a fee charged by the lender to determine your eligibility for the loan)
Notary fees
Septic inspection
Termite inspection
For these "non-allowable" costs, your agent will write into the contract what's called "seller concessions" that outline fees the seller must pay. The VA loan stipulates that a seller can only pay up to 4 percent of the loan amount in concessions. So, if you're buying a $300,000 home, the seller can pay up to $12,000 in concessions.
In a "hot" real estate market where the seller has more control, negotiations can be more difficult than in a market where the seller is desperate. Discuss market conditions with your lender or agent, as he or she will know how to direct the conversation.
As a VA buyer, you will likely pay less in closing costs than other buyers. Also, you cannot be charged commissions, brokerage fees or "buyer broker" fees.
Once closing costs are negotiated and settled, the transaction is complete. Welcome to your new home!
Chris Birk of Veterans United Home Loans contributed to this post.