Like other government-backed mortgages (USDA and FHA), the VA home loan includes an occupancy requirement. The loan can only be used to finance an owner-occupied property. The loan cannot be used to finance a vacation or beach home or an investment property. Uh-oh, wait. Investment property. Does that include rental properties? Don't give up just yet.
Landlord, Living on the Premises
You CAN buy a rental property with a VA home loan as long as you occupy one of the units. What qualifies as a rental property, according to VA? A multi-unit residential property of up to four units. For many, this is an ideal way to acquire real estate, increase monthly cash flow and enjoy increased property values over time.
When you go to buy your next home, that rental income will be taken into consideration as a compensating factor.
How much cash flow are we talking? Let's say a duplex is on the market for $250,000. An offer is made and accepted. The final loan amount, after adding in the VA Funding Fee, is $253,700. Using a 30-year fixed rate of say 4.00 percent, the principal and interest payment amounts to $1,211. If you include a monthly amount for property taxes of $100 and insurance at $50 per month, the total is $1,361. The rental income from the tenant is $1,500 per month, which provides a monthly cash flow to the veteran of $139, or $8,340 over the first five years. Not too shabby!
Just be aware that when you go to buy your next home, that rental income will be taken into consideration as a compensating factor but won't be figured into the debt-to-income calculations.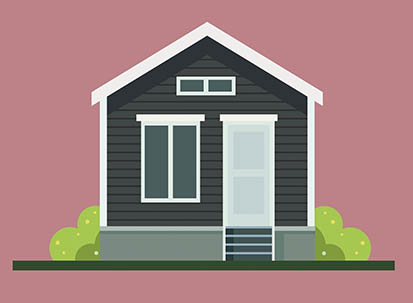 Find Your Home on RealEstate.com
Keep the Rental Property and Move On
Another way the VA home loan works in your favor: You can buy that rental property, live in it for a spell, move somewhere else and keep the existing property as a rental. As long as you occupy the home for at least 12 months, you can move into another home and reap the benefits of that rental property for years to come.
No Special Process Necessary
Single-family residence. Multi-unit residential property. No matter. The VA home loan application and approval process is about the same. Your lender will review documentation that verifies your income and employment, and request your Certificate of Eligibility (COE). Your credit report will be reviewed and credit scores pulled. Although VA does not require a minimum credit score, VA lenders do and the most common minimum qualifying score is 620, although some lenders will accept lower.
You can expect the entire loan application and approval process to take about 30 days, or sooner if you previously submitted a loan application and received a pre-approval letter.