The VA loan makes it possible for you to buy a quality, comfortable home at a price that's appropriate for your area's cost of living. That being said, if you want to live like a baller in a seaside crib, you will probably need to put down some of your own cash.
VA does not limit the amount of money you can borrow, but it does put a cap on how much it will guarantee. Here's what you need to know before you apply.
Entitlement and Home Price
An entitlement is a dollar amount VA would repay if you ever default on your mortgage. For first-time users of the VA loan program there is basic entitlement, which guarantees loans up to $144,000 and additional entitlement that guarantees your loan up to $424,100 in most areas of the country. In the more expensive areas of the United States, the limit is higher because housing is off the charts. For example, the Honolulu, Hawaii, county limit is $721,050. VA puts out new county loan limits every year.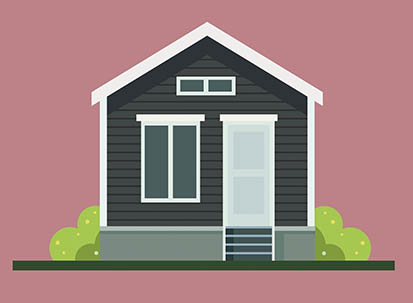 Find Your Home on RealEstate.com
When it comes to your loan, VA will guarantee up to 25 percent of the county loan limit. If you will be putting no money down, you will want to stay within the county loan limit. If you do want to purchase something more expensive, just be prepared to make a down payment (about 25 percent of the amount above and beyond your county limit).
Basic Allowance for Housing
Active duty military personnel also have a Basic Allowance for Housing (BAH). Your BAH is provided to you where government housing is not available for you and your family; the amount varies based on where you live and your specific living situation (i.e. if you have kids).
BAH can actually help you get a VA loan because lenders can count it as effective income, which means you can use BAH to pay some or all of your monthly mortgage costs.
Chris Birk of Veterans United Home Loans contributed to this post.