You're closing on your home next week. Your loan is approved, and documents await your signature. You've completed almost every task (aside from a little last-minute packing) and arranged for the movers to arrive shortly after closing to move all your stuff into your new home.
But what if the sellers aren't as ready as you are? Say, closing on their new home has been delayed by a few weeks. Your interest rate lock, your loan paperwork, your move-in date — what now!? Chill. You can still close on time. In this case, buyers can reschedule moving day and come to short-term lease agreements with sellers.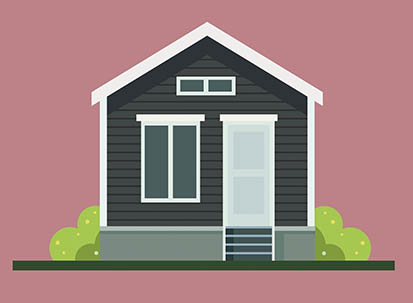 Find Your Home on RealEstate.com
60-Day Occupancy Requirement
If you financed through a VA-backed loan, know that this lease period can't last forever. To protect the borrower and give sellers time to finalize their own home purchase, VA requires that the buyer occupy the property within 60 days of settlement. And lenders can and do on occasion send inspectors to homes to knock on doors and see who answers. Sounds funny, but if it's not you, the lender has the right to immediately call in your note. This is referred to as "acceleration."
Provisions for Special Circumstances
Delayed Occupancy for Home Improvements
There are times when the 60-day occupancy requirement is waived or adjusted somewhat. If the home is in the midst of renovation (i.e. hot mess) or requires updates to comply with VA's Minimum Property Requirements guidelines, and that work prevents you from moving in, you are given 90 days from settlement to get work squared away and move in.
Spouse or Dependent Occupancy When Duty Calls
What if you're active duty, you just received notice that you're being deployed and may not return to the states for another six months? Again, VA is down. If you're married, your spouse can sign the loan papers as well as fulfill the occupancy requirement on your behalf. A power of attorney specific to the real estate transaction must be drawn up and approved by your lender in advance. Dependents can also fulfill the occupancy requirement if special certification is provided to VA in advance.
Primary Home Becomes a Rental
The occupancy requirement is lifted should you decide after a year of living in the home that you want to rent it out and buy another home as your primary residence. Your VA home loan for the original property is still in place; the lender considers the occupancy requirement fulfilled as the borrower intended at the time of the loan application and approval to live in the home.