Getting pre-qualified and pre-approved for a VA loan isn't as simple as receiving a "pre-approved" credit card in the mail. But it's also not rocket science.
First, you need to find a lender who specializes in VA loans. The lender can guide you on getting all your ducks in a row and help you apply for and get your Certificate of Eligibility (COE) in hand. (FYI, getting a COE on your own is anything but easy and may delay the buying process.)
By looking at your income, debts and credit score, a lender will be able to tell you if you qualify for a loan as well as the loan amount.
Pre-qualification is pretty easy; you can even do it over the phone or by email. Based on your income and credit, your lender will be able to estimate how much money you will be able to borrow.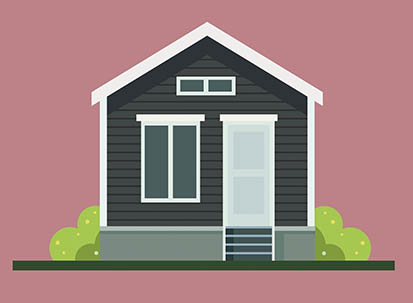 Find Your Home on RealEstate.com
Pre-approval digs deeper; it helps you understand your home shopping limits. By looking at your income, debts and credit score, a lender will be able to tell you if you qualify for a loan as well as the loan amount. Your lender will also help you understand VA county loan limits for the area in which you are shopping.
Here are some of the basic reasons you might not qualify:
Your credit score is too low: VA does not require a minimum credit score but a lender has the right to deny you if your score is too low. Typically, you will be good to go with a score of 620 or better.
Your debt-to-income (DTI) ratio is too high: DTI is the ratio of your monthly debt obligations to gross monthly income. So basically, you have to have a reasonable amount of money (referred to as "residual income") left over after you pay off your debts each month.
You were recently bankrupt or went into foreclosure: If you hit a rough patch in the past two years and had to go into foreclosure or do a short sale on a previous home, your loan application may be denied.
While you're working through the pre-approval process, have a conversation with your lender about down payment. Even though you are not required to make a down payment when using a VA loan, doing so will reduce your required VA Funding Fee. You should also discuss the option of contributing a sum of money toward the Funding Fee instead of financing it 100 percent.
You also need to take a close look at your financial situation and do some real-life budgeting. Just because you get approved for a certain amount doesn't mean you should shop for homes in that price range. A good rule of thumb to start: One-third of your gross monthly income can be allocated for a home payment. Calculate a reasonable monthly mortgage payment, factoring in your Basic Allowance for Housing (BAH), if you are active duty.
Once you're pre-approved, you are ready to start house hunting! And when you are ready to make an offer on a home, find a real estate agent who has experience working with VA-eligible clients.
Chris Birk of Veterans United Home Loans contributed to this post.