A VA loan is a home loan guaranteed by the U.S. Department of Veterans Affairs (VA) and issued by a qualified lender. It helps veterans, active duty military service members and their families overcome potential service-related financial hurdles to buy homes.
Real talk: If you're looking to buy a home, the VA loan is a super-compelling option.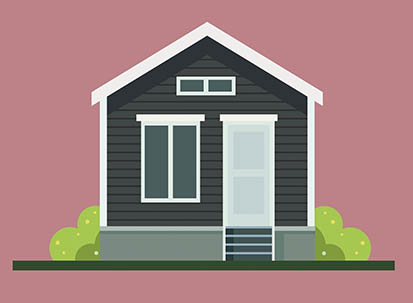 Find Your Home on RealEstate.com
First, a Little History
The VA loan was created by the government in 1944 as part of the GI Bill of Rights under President Roosevelt. The program was meant to help returning service members purchase homes.
The gist is this: While serving the United States in the military, members may miss out on financial opportunities that civilians can more easily access, namely credit and liquidity. So, the VA loan is a "thank you" and a way to help service members and veterans get into homes with a credit advantage.
It's also an opportunity for recently transitioned veterans to get back to real life and put down roots. "They are just excited to get a home and get back into adjusting to the real world," says Cynthia Hughes, a Connecticut-based realtor with Coldwell Banker who works with veteran home buyers.
What Makes a VA Loan Different from the Rest?
These key features and benefits set the VA loan apart from conventional loan products:
The VA loan has its own specific set of requirements, including proof of service in the form of a Certificate of Eligibility.
The home loan is guaranteed by the United States Department of Veteran Affairs. (This does not mean every mortgage lender will grant you a loan; it's kind of like having a guaranteed cosigner.)
You don't need a down payment.
You don't have to have killer credit.
You don't have to purchase monthly private mortgage insurance (PMI).
You can bounce back faster from foreclosure or bankruptcy.
VA loans have the lowest average interest rate on the market.
VA loans have the lowest rate of foreclosure on the market.
You will be charged a VA Funding Fee that goes directly to the VA to keep the program going.
Last but not least: Professionals agree that the number-one most important thing to know about a VA loan is simply that it exists and is an option.
What Do VA Loans Mean for Gen Y Vets?
Yes, the VA loan was created years ago for a different generation of veterans, but it has evolved. In fact, Travis Winfield, a realtor under Military Mutual who served in the Navy for 24 years, refers to today's VA loan as the "new" version, as VA has eased most of the insane requirements that made lending… shall we say … a challenge.
It's a powerful tool, says Cynthia Hughes, with checks and balances put in place to protect the buyer. And that's what makes it a bomb option for cautious first-time home buyers who know what they want, do their research and expect the most for their money.
Chris Birk of Veterans United Home Loans contributed to this post.